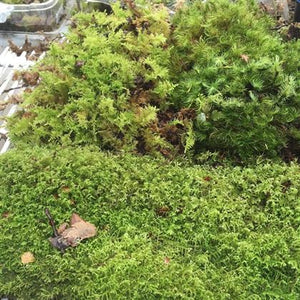 Sheet Moss - Medium box size
Sheets Of Moss  mats - mixed species (basically Three types)
approx 25 cm squares. great for covering things like the top of plants and Kokedama balls. Very Arty stuff.
Our Decorative Moss selection has a much more diverse amount of mosses in it if you are looking for more variety.  Three layers of groomed moss.
(The moss is packed snuggly into carton and will expand when extracted).
The Box size is 255 x 205 x 145 mm