---
Welcome to Moss front page
Merry Christmas to All
Moss is back in full production and things are looking great.
Orders are being dispatched within the quick time frame and we are using NZ Post for reliable service.
All payment windows are open and things are moving alone quite well.
Exciting Times
It's Time to use Magic Mulch " This Product Sucks"

---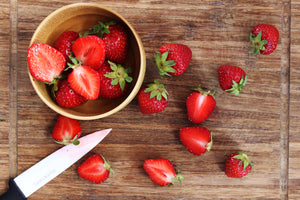 The Amazing strawberry moss - bulk internet deal
The Basics: Strawberry plants only have on a few months from being planted, growing roots, before growing large juicy fruit. - "So let's better give them a hand".

Why Magic Strawberry Moss?  It has twice the normal amount of our organic seaweed in it along with the sphagnum moss which holds allot of moisture for them. This not only doubles the amount of fertilizer but generates tastier larger fruit. The seaweed is certified organic.

Instructions; Blend one handful of Magic Strawberry Moss per 10 litres (a bucket) of existing soil or potting mix. Save a bit for the top as a mulch. This makes it ideal for raised gardens, planters and vege gardens. Its also a ideal time of year to plant the runners and remove old crowns.

Results; Larger root systems, which will produce larger, juicier berries this year.
For a quick purchase, please go down to your local leading garden centre and purchase a 10 litre pack.

The Larger amounts we have offers of: 30 Litres/ 10 litre packs are for you and 10 litre trail pack for a friend.
And further down in the products list are the,
The 30 litre, 50 litre pack, 100 litre pack.
Thank you for your custom.


---
Magic transplanting Moss- Magic Mulch
It's this easy team. Wither you are transplanting your lettuces or your favourite shrub. Magic Mulch is pulling its weight in gold. The sphagnumn moss is holding moisture upto that broken root system, the seaweed is feeding the new roots. This is from the person who thought, bugger, I forgot it and would happily leave it in the shed. Not any more.
This product has even impressed me and I made it.
Take the walk to your leading garden centre for the 10 or 25 litre packets. Or jump online and either buy it as Magic Mulch in Bulk or Magic Transplanting Mulch. I have added some neem solution over this to assist with any of those pesty soil insects to chew on.
I always and I knew this but did not realize how effective that it has been.
A little goers along way with one handful to a bucket of soil/compost or potting mix.
---
Moss News
One of the many benefits of using Magic Mulch is that it can act as a Curly Leaf suppressant. Pictured is a testimony from Pamela who works for Oderings. Though...
https://youtu.be/pXiMj5SZTng  
---
Retail Shop & Production Yard
Moss
30 Ashworth Beach Road, Leithfeild/Sefton 
Not Currently open to the public and other times by arrangement please.
call 0274 508086 to check availabity please.